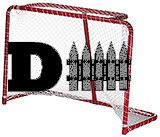 The Isles are in need of win and Tampa Bay be just the team to get it from.
It's funny how a team could add players like Ryan Malone, Andrej Meszaros, Gary Roberts, Mark Recchi, Radim Vrbata and Matt Carle and still have problems. You see, the Lightning never really had a problem scoring goals, so why they added so much more firepower is a bit alarming if you ask me.
Well did you?
Anyway, while Carle is a solid offensive defenseman, he is no where near as proven a commodity on both ends of the ice as former Tampa Bay defenseman Dan Boyle. The same goes for Meszaros, who the Senators gave away this summer for a bag of pucks and ownership of a small bodega in Brooklyn, known infamously for it's cockfights. After that, the Lightning have the steady, yet void of flash Lukas Krajicek, former Islander Jamie Heward [who didn't even play a game in the NHL last season] alongside rookie Janne Niskala and stay at home youngster Mike Lundin, all supporting youngster Mike "I look like Ashton Kutcher" Smith and the aging Olaf Kolzig in net.
So what does this diatribe mean for the Islanders exactly?
It means that even without the supporting cast of Mike Sillinger and Chris Campoli helping out on offense and the lack of a true first line, this team can score goals against the Lightning if they work hard enough.
Simply put, if this team gives an effort similar to that of the second game of the season against the Blues, meaning they play solid defense and take advantage of turnovers, this team is going to be in great shape tonight.
However, if they decide to take penalties, Tampa Bay will eat them alive on the powerplay faster than a zombie in Dawn of the Dead [the first one, I love the old, dumb zombies. The new, fast ones scare the crap out of me more than the time Ziggy Palffy made out with Travis Green after a goal]. Remember, this team still has Vincent Lecavalier and Martin St. Louis and with guys like Jussi Jokinen and first rounder Steve Stamkos, this team has the potential to outscore anyone in the NHL. However, if the Islanders can play tight defense and take advantage of Tampa Bay's ineffective and inexperienced blue line, they'll have a very good chance at coming out of Dodge with two points.
On another note, it seems like Isles goaltender Rick DiPietro will get the start on Saturday after Rotowire quoted Islanders head coach Scott Gordon yesterday saying "It will all depend on how Wednesday, Thursday and Friday go…We're not going to force him. If we think he needs more time, we'll talk about it and do what's best."
So with that being said, it looks like Joey McDonald will get at least one more start. If he can learn to hug the post and the team can play solid defense in front of him, the Isles should be able to at least hold their own until DP is ready to go. Whenever that will be…
Lastly, according to the AP, Radek Martinek will be out four to six weeks with an "Upper Body Injury" [got to love the new rules on reporting injuries to the media, eh? Makes you feel like the NHL has Ted Baxter and Mary Tyler Moore reporting to the masses ]. As well, Blake Comeau will spend the foreseeable future in Bridgeport. Makes you wonder if the Islanders are serious about a youth movement. Or maybe Andy Hilbert or Nate Thompson have pictures of the coaching staff in precarious predicaments during Mardi Gras.
Posted under 2008-2009, Isles Thoughts 2008